怎么去延长液晶显示屏寿命?
液晶显示屏亮度减低到一定时候,会出现不太明显的扫描线,这是因为显示器自动降低了灯管的频率的缘故。
  一、液晶显示屏的分辨率设置
  分辨率是指单位面积显示像素的数量。液晶面板就好象排列好的一个个小门,用来让光通过,液晶屏所能表现的像素便是由单位面积上的"小门"的数量来决定的,这就决定了液晶显示屏的物理分辨率是固定不变的。而普通CRT显示器,只要调整电子束的偏转电压,就可以改变不同的分辨率。
  不论是LCD液晶显示屏或一般的CRT显示器,分辨率是主要的参数。显示器一定要能支持应用软硬件所需的分辨率,但LCD只支持所谓的真实分辨率,可比喻为一般CRT显示器的最高分辨率,只有在真实分辨率下才能显现最佳影像。
  二、分辨率与寿命关系
  普通17寸液晶显示屏的默认分辨率是12801024,如用于1024768,除影响清晰度外,对寿命没有影响。
  三、使用液晶显示屏注意事项
  1、建议在常温/常湿环境下工作,高温/高湿会影响液晶显示屏的寿命。激烈的温度波动会影响液晶显示器的性能,特别是低温会影响亮度和响应时间。建议在平稳、干净的环境下工作,灰尘会引起内部电路失效。
  3、不要让液体溅入显示器内部,如需清洁请关闭电源,将清洁剂喷射在软布上再轻轻擦拭。
  4、液晶显示屏是玻璃制品,搬动时应避免碰撞、震动。表面有多层薄膜,严禁用锐器刻划。长时间不用请关闭显示器电源,拔掉电源插头。
  6、严禁随意拆卸液晶显示屏,如遇故障务必请专业人员维修。长时间显示固定画面,会使亮度下降、图像滞留现象加大,建议使用屏幕保护程序。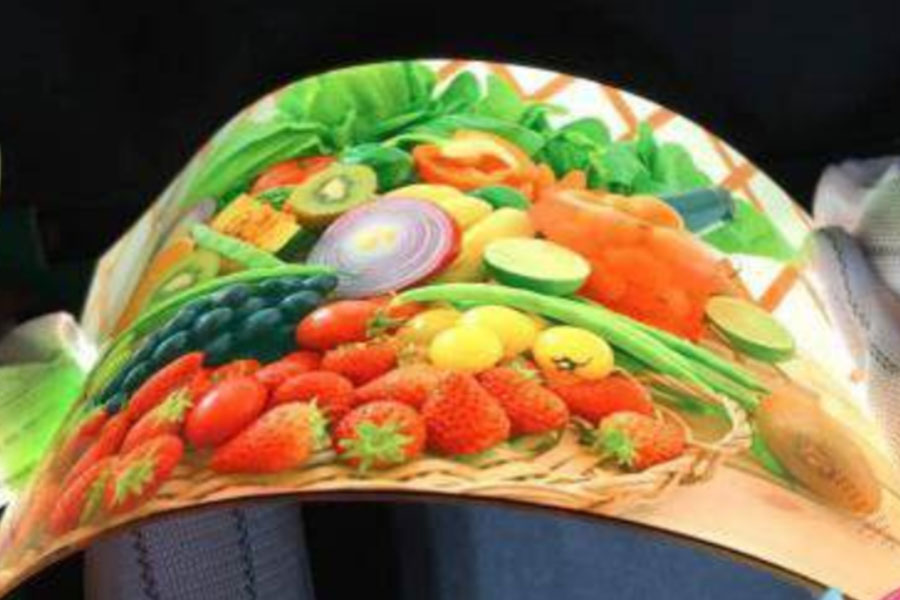 How to prolong the life of LCD?

When the brightness of LCD screen decreases to a certain extent, there will be less obvious scanning line, which is because the display automatically reduces the frequency of the lamp.

I. Resolution Settings of LCD Displays

Resolution refers to the number of pixels displayed per unit area. LCD panels are like small gates arranged in order to let light pass through. The number of "gates" per unit area determines the pixels that LCD panels can display, which determines that the physical resolution of LCD panels is fixed. The common CRT display, as long as the deflection voltage of the electron beam is adjusted, can change the different resolution.

Whether LCD or CRT display, resolution is the main parameter. Displays must be able to support the resolution required by the application software and hardware, but LCD only supports the so-called true resolution, which can be compared to the highest resolution of general CRT displays. Only under the real resolution can the best image be displayed.

II. RELATIONSHIP BETWEEN RESOLUTION AND LIFE

The default resolution of ordinary 17-inch LCD screen is 12801024. If it is used for 1024768, it has no effect on life except clarity.

III. Notices for Use of LCD

1. It is suggested to work in normal temperature/humidity environment. High temperature/humidity will affect the life of LCD. Intense temperature fluctuation will affect the performance of LCD, especially low temperature will affect brightness and response time. It is suggested that working in a stable and clean environment, dust will cause internal circuit failure.

3. Don't let liquid splash into the inside of the monitor. Turn off the power supply if you need to clean. Spray the detergent on the soft cloth and wipe it gently.

4. LCD is a glass product, so collision and vibration should be avoided when moving. There are many layers of film on the surface. It is forbidden to use sharp tools to mark. For a long time, please turn off the power supply of the display and unplug the power plug.

6. It is strictly forbidden to disassemble LCD screen at will. In case of malfunction, professional personnel must be asked to repair it. It is suggested to use screen saver to display fixed pictures for a long time, which will decrease the brightness and increase the image retention.